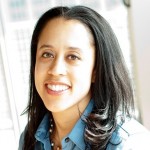 Kameron Matthews, MD, JD
Lead Analyst – Continuity of Care & The Workforce
is the Medical Director of the Division Street site of Erie Family Health Center, a federally qualified health center (FQHC) in Chicago that treats an underserved, Latino patient population. Previously, she attended to patients at Cermak Health Services of Cook County, the entity that provides health care to the 10,000 detainees of the Cook County Department of Corrections. With a strong dedication to primary care services for the underserved, she is honored to have been awarded loan repayment through the National Health Service Corps.
Dr. Mathews co-directs the Tour for Diversity in Medicine, an initiative seeking to bring premedical enrichment activities to underrepresented minority undergraduate students across the country. She serves on the Board of Directors for the Polaris Charter Academy, an expeditionary-learning charter school in the Humboldt Park neighborhood of Chicago. Dr. Matthews served as a National President of the Student National Medical Association and currently serves on the organization's Strategic Planning Council.
Dr. Matthews graduated from Duke University with a Bachelor's in public policy studies. She then earned her medical degree from Johns Hopkins University and her law degree at the University of Chicago. She completed her residency in Family Medicine at the University of Illinois at Chicago while serving as Chief Resident during the 2009-2010 year.
READ Dr. Matthews' work here.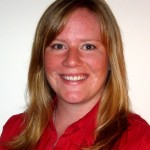 Lisa Maurer, MD
Lead Analyst – Affordability & Health Care Costs
joined Policy Prescriptions® in 2009. She graduated from the University of Minnesota with a bachelor's of science in Neuroscience. She earned her medical degree from University of Minnesota. She recently completed her residency in Emergency Medicine at the George Washington University and currently is an attending physician with Emergency Medicine Specialists in Milwaukee, WI where she serves as Legislative Liaison.
Dr. Maurer is interested in the financing of Medicare and Medicaid as well as mechanisms to decrease the cost of medical care, including medical malpractice reform. She is involved in research that explores the balance between quality of care and efficiency in the emergency room setting.
Lead Analyst — Quality of Care

is a Project Manager at the Center for Chronic Disease Outcomes Research (CCDOR) in Minneapolis, Minnesota.  He began contributing to Policy Prescriptions® in 2010. Mr. Fitzgerald received his Master's in Public Health Administration and Policy Management from the University of Minnesota where the primary focus of his graduate work was health care policy and payment system reform.  He has worked as a project coordinator at the Veterans' Affairs Medical Center performing drug efficacy and comparative effectiveness trials.  His current position involves conducting systematic reviews of literature for public and private entities looking to develop best practice recommendations for evidence-based medicine.