Lead Analysts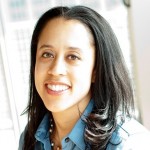 Kameron Matthews, MD, JD
Lead Analyst – Access to Care
Dr. Matthews is the Medical Director/Chief Medical Officer of Mile Square Health Center at University of Illinois at Chicago Hospital & Health Sciences System.  She previously served as Site Medical Director of the Division Street site of Erie Family Health Center, a federally qualified health center in Chicago that treats an underserved, Latino patient population.  Prior to that position, she worked for two years as a staff Attending Physician at Cermak Health Services of Cook County, the entity that provides healthcare to the 10,000 detainees of the Cook County Department of Corrections. At Cermak, she served as the facilitating member of the Interagency Gender Identity Committee, responsible for the safety and security of transgender inmates. With a strong dedication to primary care services for the underserved, she is honored to have been awarded loan repayment through the National Health Service Corps.
Dr. Mathews co-directs the Tour for Diversity in Medicine, an initiative seeking to bring premedical enrichment activities to underrepresented minority undergraduate students across the country. She serves on the Board of Directors for the Polaris Charter Academy, an expeditionary-learning charter school in the Humboldt Park neighborhood of Chicago. Dr. Matthews served as a National President of the Student National Medical Association and currently serves on the organization's Strategic Planning Council.
Dr. Matthews graduated from Duke University with a Bachelor's in public policy studies. She then earned her medical degree from Johns Hopkins University and her law degree at the University of Chicago. She completed her residency in Family Medicine at the University of Illinois at Chicago while serving as Chief Resident during the 2009-2010 year.
READ Dr. Matthews' work here.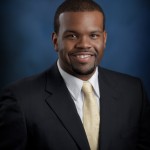 Tyree Winters, DO, FAAP
Lead Analyst – Continuity of Care & The Workforce
Dr. Winters has contributed to Policy Prescriptions® since 2010.  He received a Bachelor of Arts in Psychology from University of Michigan-Dearborn and completed his medical education at Ohio University College of Osteopathic Medicine.  Dr. Winters completed a pediatric residency from Nationwide Children's Hospital/Ohio State University Medical Center/Doctors West Hospital and is board certified in Pediatrics.  He currently is an associate professor of pediatrics at the Ohio State University College of Medicine. Dr. Winters originally hails from Detroit, MI.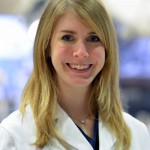 Laura Medford-Davis, MD
Lead Analyst – Affordability & Healthcare Costs
Dr. Medford-Davis is a Robert Wood Johnson Clinical Scholar at University of Pennsylvania. She completed Emergency Medicine residency at Baylor College of Medicine where she served as chief resident. Dr. Medford-Davis earned her medical degree at Harvard Medical School and undergraduate degrees in Spanish and Psychology at the University of Oklahoma. She has worked for the World Health Organization and as a consultant for McKinsey&Company. Her interests include access to health care for vulnerable populations, health care delivery systems, health care financing, and coordination of care between emergency and outpatient settings to prevent emergency recidivism. She began writing for Policy Prescriptions® in 2013.
Read Dr. Medford-Davis' work here.
NOTE: The commentary and opinions put forth by the analysts on this website are their own. Such commentary and opinions do not represent the views of their respective employers.