The Smoking Gun
Data from three decades in the US adds to the body of knowledge that gun ownership is related to gun deaths.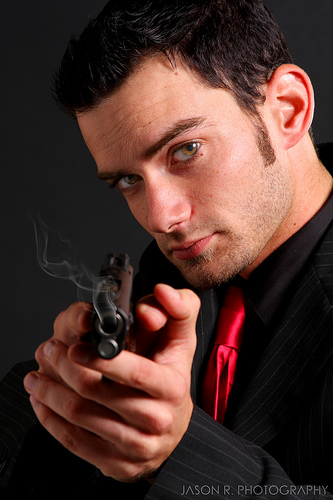 The authors of this study sought to create the most comprehensive evaluation to date analyzing gun ownership data over the past thirty years. They did so while controlling for eighteen potential confounding factors including violent crime rate, number of hunting licenses, and suicide rate. The outcome variable was the age-adjusted homicide rate from the Centers for Disease Control and Prevention (CDC) Web-Based Injury Statistics Query and Reporting Systems database.
Using data from 1981-2010 for each of the 50 states, the authors used a negative binomial regression to model the age-adjusted homicide. The percentage of suicides committed with a firearm was used as a proxy for the main predictor variable – the prevalence of household firearm ownership – as no nationally representative survey directly measured actual gun ownership. Using the prevalence of gun ownership all states as measured by the Behavioral Risk Factor Surveillance System surveys in 2001, 2002, and 2004, the correlation was found to be 0.8.
Over the study period, the average estimated percentage of gun ownership was 57.7% and the average age-adjusted firearm homicide rate was 4.0 per 100,000. This study found that the incidence rate ratio for the gun ownership proxy was 1.129 (95% CI = 1.061, 1.201) demonstrating that for each standard deviation increase in gun ownership proxy, the firearm homicide rate increased by 12.9%. The authors thus established a strong relationship between higher levels of gun ownership and higher firearm-related homicide rates.
These findings replicated a similar study previously reviewed on this site in which Hemenway and Miller (2000) demonstrated a positive relationship between firearm ownership and firearm-related homicide in industrialized countries worldwide.
Commentary
Certainly, correlation is not equivalent to causation. We need more research about gun violence. However, the National Rifle Association (NRA) has applied political pressure to prevent the CDC from funding firearm injury research, gun control, or advocacy efforts.
Impediments by the NRA prevent the study of gun violence as a public health problem. These impediments reduce the ability to produce helpful policies to diminish the problem of gun violence.
Barring certain high-risk individuals from buying firearms could curtail gun violence. People who have been convicted of violent or firearms-related misdemeanors, have had a history of alcohol abuse, or have been convicted of juvenile offenses are at a significantly higher risk of committing violent or firearm-related crimes, but they are not currently prohibited by federal law from purchasing guns.
As there is no federal law requiring universal background checks, about 60% of firearm purchases not made through federally licensed firearm dealers do not undergo background checks. Funding firearm research and implementing universal background checks are some simple ways to increase gun safety and reduce gun violence.
by
May Nguyen, MD, MPH